Remembering Chaz Jacob Bruner
---
A place to celebrate the amazing life of Chaz Jacob Bruner.
The Brekkes
April 30, 2017 10:42 PM
Chaz, you will be missed by our family. Much love we send. - The Brekkes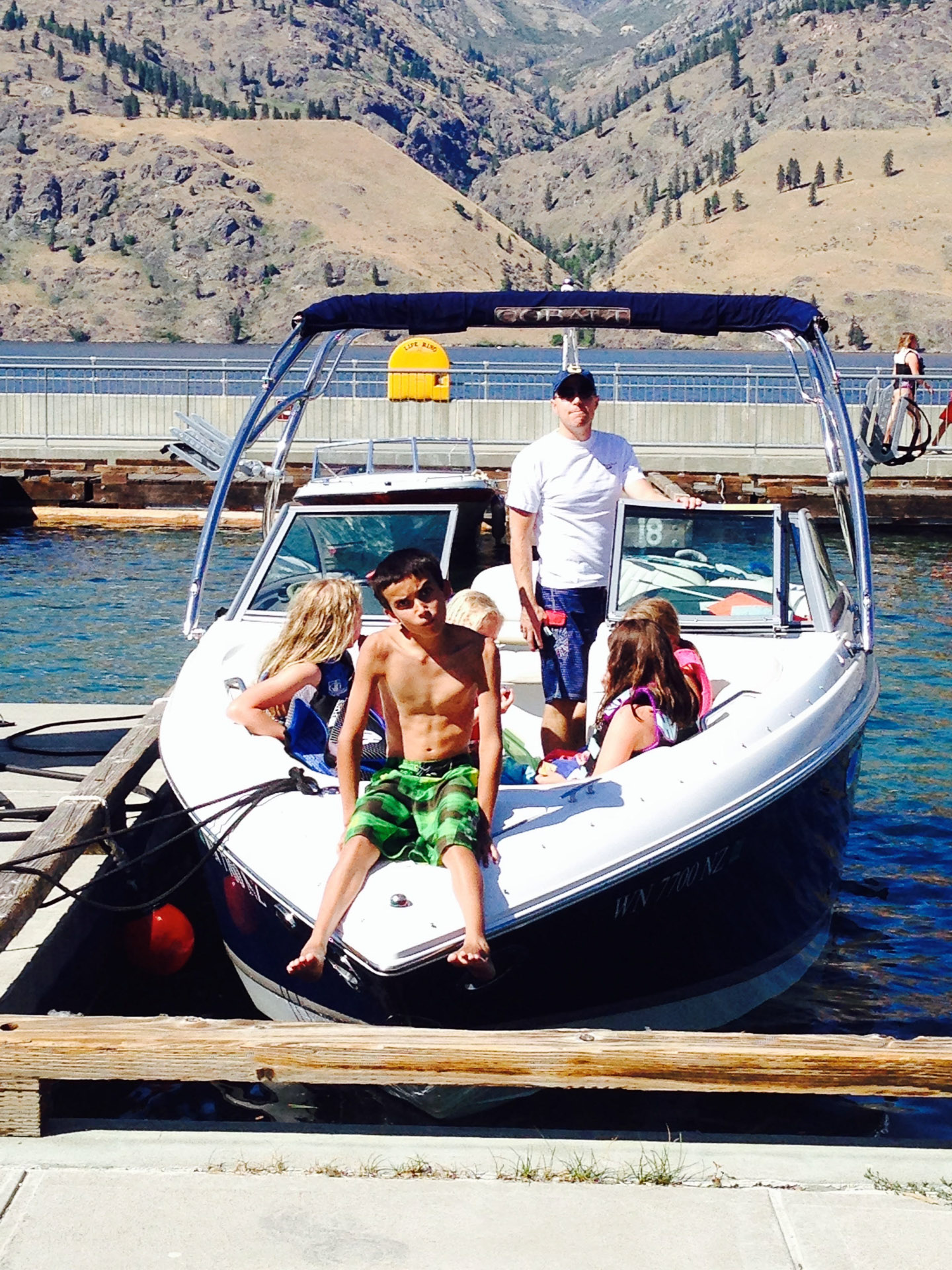 Alan Chan
April 30, 2017 06:35 PM
2011 BCS Boy's basketball team
Ed, Jan, Luke and Matthew Stemple
April 30, 2017 02:19 PM
Bruner family and friends of Chaz,
We are deeply shocked and saddened by Chaz's sudden departure from this life. We miss him! Chaz was a great multi-sport athlete and Luke had the chance to play with Chaz with the Sand Gnats baseball team way back in 2009 (first grade); we still have the baseball that Chaz signed. We also got to cheer for Chaz with the Blasters soccer team for many years, and with the Rockets basketball team. We remember Chaz fondly and enjoyed getting to know him as a kind, respectful, friendly young man with great sportsmanship. We know he is in Heaven now, so we aren't sad for him, just for those of us who no longer get to hang out with him. Chaz, we look forward to joining you when our day comes! Blessings to the Bruner family as you deal with this painful loss—you are in our prayers.
Ed, Jan, Luke and Matthew Stemple

Andy and Errol Yim
April 29, 2017 06:07 PM
Chaz was a young boy when he lived in Hawaii. When the Bruners left the islands to establish their full time home and orthodontic practice in Washington, we kept updated on the kids' growing up and activities thru Matt and Kathryn. Its heartwarming to read everyone's stories and memories of the now teenage Chaz and yet heartbreaking to feel the painful loss for his family and friends.
I share a poem here that I love and reminds me of Chaz and other young innocents whose lives were shorter than anyone could be prepared for. It gives me some comfort and I pray will bring you comfort too.
Remembering Chaz:
A butterfly lights beside us like a sunbeam
And for a brief moment its glory and beauty belongs to our world
But then it flies on again……
And though we wish it could have stayed……..
We feel grateful to have seen it
Rest in peace dear Chaz……you are in our hearts forever
Love, prayers and our fondest aloha,
Andy & Errol Yim
The Blankenbecklers
April 29, 2017 07:26 AM
Bruners,
I am so thankful the Lord brought Chaz into our lives, especially as Jace's dearest friend. On our recent spring break trip, Jace was sharing with me what a special bond he has with Chaz. As we were walking through Disneyland, Jace said, "Chaz is one of those rare friends you find who you can always be yourself with and they just get you and accept you." This deep friendship happened because Chaz was kind, caring, funny, accepting, loyal, and fun. he will never be forgotten. Jace's life will never be the same because of the many ways Chaz impacted him. We grieve alongside you. Our hearts are broken. But we have hope in our Lord Jesus Christ for he has conquered sin and death! He lives and He reigns and we will see Chaz again. We love you guys.
With Love, The Blankenbecklers
Steve Segadelli
April 28, 2017 09:20 PM
My heart is broken for this beautiful family. I felt a particular connection to Chaz through his love of sports. We always found it easy to share conversations about our favorite teams, the Mariners, Seahawks and of course all things basketball. Much like my own son, Pat, Chaz was a quiet and thoughtful boy who was always more concerned about others than himself. He was bright, dedicated to his studies, musically inclined and willing to try many sports. In his quiet, compassionate way he made friends easily and left his mark on anyone lucky enough to cross his path. Above all this Chaz was a boy of faith who believe strongly in his God.
Here are a few pictures that remind me of my time with Chaz which I will always cherish.
Steve Segadelli




Kristen Gibson
April 28, 2017 07:49 PM
Matt and Kathryn - We are so very sorry for your loss and will remember Chaz forever! He was so very polite and such a nice young person to be with. We will miss him deeply as I know you do. I know he will shine down brightly in all of our lives.


Kristen and Matt
Megan, Dan, Kevin, Ryan and Jack
April 28, 2017 01:00 PM
Chaz --
We were so excited to have you and your family join our Bear Creek "family" this year, and you will be greatly missed. We pray that you are enjoying your eternal reward in Heaven. Thank you for being a good friend to our boys.
Kathryn, Matt, Hannah, and Malia –
Your graciousness and strength during this most difficult time is truly inspiring. Our thoughts and prayers are with you and your beautiful family.
Love,
Megan and Dan, Kevin, Ryan, and Jack


Jeff Egberg
April 28, 2017 12:00 PM
Hi guys,
I just want to say I loved watching the boys play soccer together all those year. They had such fun and success and Chaz was always there ready to go and play. They won so many games and had so much fun starting in 1st grade to 7th and Chaz was involved in most if not all of those years as I remember. I am so disappointed I didn't take pictures!
It is a memory I am sure all the boys on the blasters will remember for the rest of their lives and Chaz will always be remembered as a staple and a member of a team that was so very good for their age and group. For the little time Ryan spent with Chaz he very much enjoyed being with him and always always had a good time!
Go Blasters!
The Khabani Family
April 28, 2017 11:00 AM
Kensington kid…


We watched Chaz grow up in our neighborhood, that ALWAYS smiling kid riding his bike past our house...stopping to say hi, discussing the sports he shared with my kids. We will miss him. Love/prayers/thoughts/support to his mom, dad and sisters.
Cindee, Amin, Darek, Kadin and Meena Khabani
Olivia Triller
April 27, 2017 04:10 PM
I got to know Chaz as I was the summer time nanny for Chaz Hannah and Malia when they were little. Chaz was such a delight to spend time with. He was kind, polite, and fun-loving. What struck me most was how incredible a big brother he was to his sisters. He was always patient and attentive with Hannah and Malia, looking out for them at all times. He loved having fun and playing with his sisters.
One of my favorite memories of Chaz and Hannah and Malia was having the three of them in my wedding. Chas was the best ring bearer you could hope for! He took his job very seriously. I loved watching as he presented the rings with such poise and care, as if he had done the job a million times in front of a crowd.
Chaz, you were such a sweet, kind, and wonderful young man. I'm thankful for the time I got to spend with you.
Matt, Kathryn, Hannah, and Malia, my heart and prayers are with you. The Triller and Boker families celebrate Chaz's life and keep you in our prayers.
With so much love to each of you,
Olivia Triller and the Triller and Boker families



Karen Horvath
April 27, 2017 01:25 PM
Dear Bruner Family,
We don't know each other and have never met, but I wanted you to know that my heart is broken and devastated for your family. Even though I see tragedies and pain every day, nothing can prepare us for the loss of a loved one – especially a brother and a child. Please know that we are standing by your side and embracing you with our love.
I am praying also that our good Father gives you a double portion of His grace and strength to sustain you in this time of immense grief and loss as you cling to Him. I ask Him to give you a deep peace for your souls and an assurance of our blessed hope – that He has assuredly defeated death forever and Chaz has only gone ahead before us into the presence of our Savior and King. I pray also that you will be able to grasp firmly onto our faith and the true and living promise of our God that it will be only a short time until we see Chaz again and will be united with him for eternity. Even today, I look forward with great hope, anticipation and even excitement to this quickly approaching day when I will personally meet Chaz for the first time. For the last few years I've started a 'my 1
st
100 years list' – and today I'm adding maybe a breakfast and a bike ride with Chaz onto that list.
Come quickly Lord Jesus!
With a broken heart of love for all of you,
Karen Horvath, MD
(Kathryn Horvath's mom – grade 10, Bear Creek)