Remembering Chaz Jacob Bruner
---
A place to celebrate the amazing life of Chaz Jacob Bruner.
Kevin Gilbert
July 06, 2017 10:59 AM
D
ear Chaz,
I can't believe you left earth so early. You deserved to live a long life. You may not have been a super close friend to me, but you are a nice, outgoing, kind and great student. I really wish I got to know you better. You were really good in basketball when you played with me at recess at Mack and are an amazing soccer player on my soccer team during the years in junior high. Thank you for all this memories you've made with not only me, but with everyone else around you. You've set a great legacy on earth that will be remembered forever. I and everyone else are really really going to miss you so much. It extremely sad, having to see you go away so suddenly. You will never be forgotten. I will see you one day. I'm really really going to miss you. You did not deserve any of this. I still can't get over the fact that your gone, but what keeps me going is knowing that your with Jesus in heaven with the angels. Love you man.
️
️
Rest In Peace
.
Memories
Basketball during recess at Mack
8th grade soccer


Rae Haynes
June 16, 2017 02:36 PM
Dear Cousin Kathryn and family,
Please accept my heartfelt sympathy on the loss of your son and brother. What a tragedy that one so young, and with so much promise, was taken from the family circle so prematurely. I can think of no more heartbreaking experience for a parent.
My mother, Edris (your grandpa George's sister), used to quote a poem at times like these. I don't know who the author was but the gist of the piece was, "Nature gathers her favorites in early." I don't know whether that thought will bring you any comfort – but
Mom
felt that it did.
With love and caring,
Rae
Kennedy Mott
May 14, 2017 05:33 PM
Dear Chaz,
It's almost been a month since you left us. The school feels empty without your laughter. We're all trying to just finish the year. There are times where I miss you a lot and others where I can't even think about it, but there will never be a time where you're not in my thoughts. The hardest thing is not seeing you making jokes in the hall. Our grade will never recover, but with time we'll get better. Using past tense makes me shake at the thought that it's true, but I know you are safer with God. Chaz, you were the light in the dim halls and sad classrooms.
You were one of those unforgettables. What I mean by that is that you were one of those people that someone could meet once or twice and never ever forget because you had the ability to make such a powerful impression. I am so lucky to have gotten to meet an unforgettable. Since I've met you, Chaz, I no longer need another unforgettable person like you because nothing can fill your shoes.

As we finish this year it's all dedicated to you. You're so loved and missed. Can't wait to see you and make jokes with you again. Chaz you changed every life you touched and thank you for that.
With much love,
Kennedy Mott
Drew, Jennifer, Andrew, Isaac, Aidan and Owen Senske
May 10, 2017 02:50 PM
Matt, Kathryn, Hannah and Malia,
We're so sorry for your loss and we're praying for you.
Almost every time we saw Chaz he had a smile on his face and was so happy. What an extraordinary young man he was!
We took these pictures of Chaz having fun at the pool in Hawaii. We wish we had more memories like this one of your beautiful family.
Love,
Drew, Jennifer, Andrew, Isaac, Aidan, and Owen Senske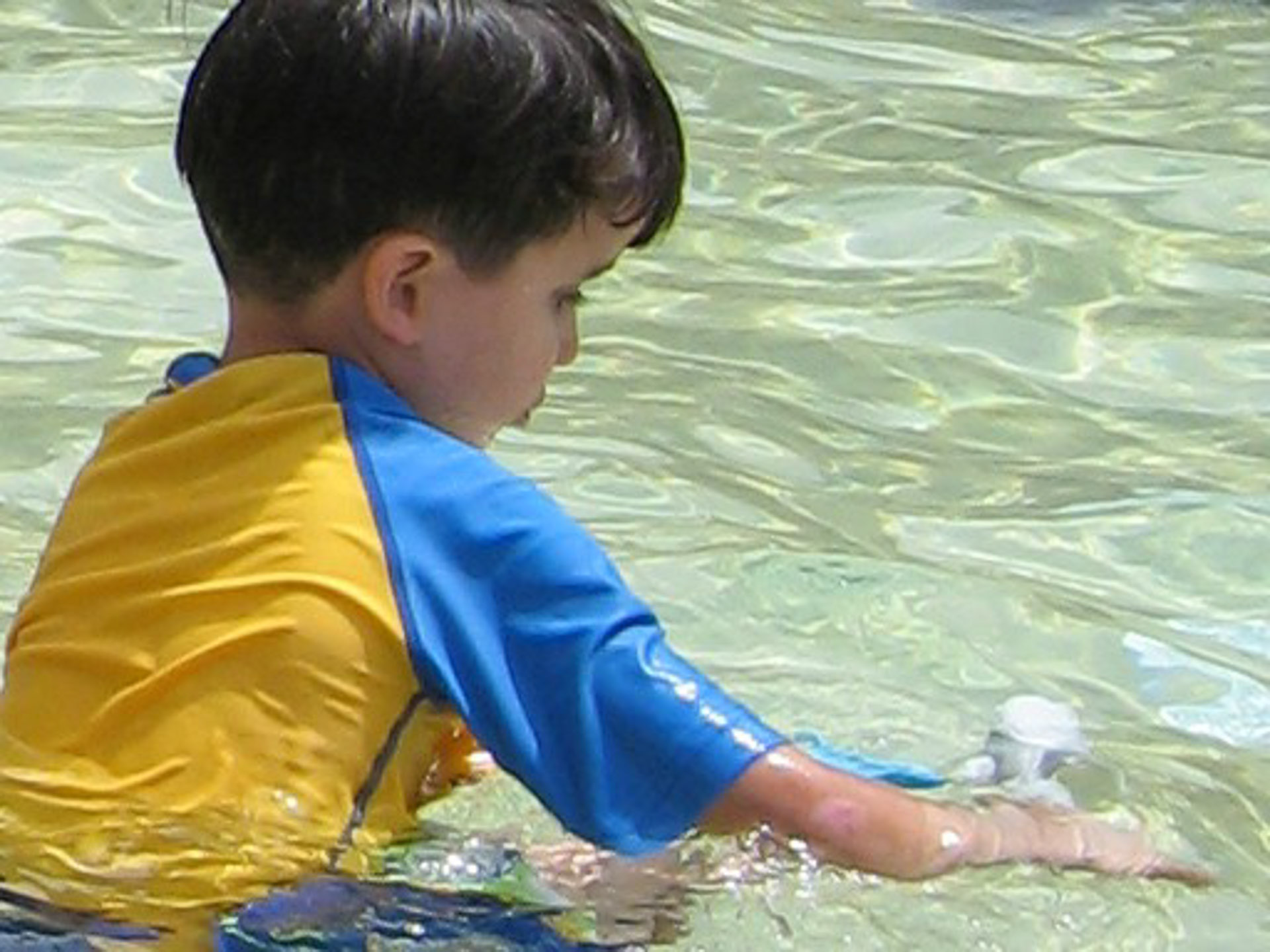 The Gregorys
May 07, 2017 09:12 PM
Dear Bruner Family –
Chaz's memorial was just beautiful. Words are inadequate to express how profoundly sorry we are at Chaz's loss. We have so many great memories of this outstanding young man during basketball season. Here is a picture from the pizza celebration after the 2013 Redmond Select season. We have video of a game that is much too large for this message, but we will make sure you get it. We pray for your peace and comfort.
The Gregorys

The Forsbergs
May 07, 2017 01:28 PM
Chaz, we will always remember your brilliant inner spirit and extreme passion for your friends and family. Many people will walk in and out of your life, but only true friends will leave footprints in your heart.

These photos are from such a wonderful weekend with Chaz. He made the weekend so extra special with his adventuresome spirit, laughter, smile, kindness and beautiful Jesus heart.

Love, Carl, Nancy and Jack Forsberg


The Kropps
May 07, 2017 12:27 PM
So many memories…in the office when we both were wearing braces, skiing in Sun Valley the past couple years, but the highlight was watching you play poker with Robert and your sisters. Chaz, we will miss you so much—such a wonderful light, too soon taken from this earth.
The Kropps
The Gray Family in Niger
May 06, 2017 10:29 PM
We love the Bruners!

We have been in and out of mission's work in Africa since 2012. So our actual face-to-face time with them has been only occasional, but always blessed.

Although our relationship with Matt and Kathryn dates back to college, to some degree, we were just getting to know Chaz.
I always loved how he was very tuned into Matt and Kathryn's leadership, the family's needs, and his role as a big brother. He was always ready to help out – and very kind, polite and inclusive. I loved how he smiled. He had a quiet confidence about himself, a sweet spirit.
We are so grieved for the Bruner family. God's thoughts and ways are so different from ours. In the Lord's eyes, Chaz lived out his days to perfection. He finished the race marked out for him.
But we miss him already. Not only our past experiences with him, which were only too few, but we miss the times we would have had. Seeing him grow more and more into God's man.
We love you Chaz! Well done, good and faithful servant!
We love you Bruners.
The Gray Family
Neal and Jamie Detwiler
May 06, 2017 11:12 AM
Dear Matt, Katherine, Hannah and Malia,
We are so sorry for the loss of precious Chaz. We have fond memories of time spent with your family.
This photos is from our 2011 trip to Seattle and Alaska.
We think of you and pray for you daily. May God comfort you.

We will be celebrating his life in Sunday along with you and many others.
Love and Hugs,
Neal and Jamie Detwiler
Molly Huard
May 06, 2017 10:00 AM
Although our time as next door neighbors was short like his 15 years of life, Chaz Bruner was an incredible young man. He made an impression on me from the start with his kindness, responsible and helpful nature and thoughtfulness that you don't always see in teenage boys. Titus had already started looking up to him, referring to him as "my man", as they sat side by side during carpool. My girls were establishing a genuine friendship with him too. I will miss what I anticipated this coming summer...watching him learn how to drive in our neighborhood, the sound of the basketball on their sports court, summer backyard fun and Titus inviting himself over constantly to play Xbox with him. I grieve with the Bruner's but not without hope...He's at peace with Jesus. What a life well lived and a special family. I'm reminded each day is a gift from the Lord. We love you Bruner family.

Molly Huard
Jennifer, Michael, Lauren & Olivia Senke
May 06, 2017 09:18 AM
Our hearts are broken for you Bruner family…words cannot express how sad we are. While we did not share a lot of memories with your family, we fondly remembered our time that we did get to share with you guys. Chaz was such a beautiful, funny, and outgoing boy. Here are a few pictures that brought those memories back to us…
Jennifer, Michael, Lauren, & Olivia Senske


Jack Duncan
May 05, 2017 03:40 PM
I had the pleasure of spending a week at Creekside with Chaz. In that week, I saw a joy and life in him that was undoubtedly the presence of Christ.


The McQueen Family
May 04, 2017 02:04 PM
The McQueen's had our first mochi ice cream experience last night in honor of Chaz's love for it and we can officially say that WE LOVE IT! Never had anything like it but we can highly recommend it now just like Chaz did! It was a fun way to remember Chaz and a reminder to pray for you guys. We love you Bruner family!


The Hills
May 03, 2017 08:55 AM
I remember the first time I met the Bruner family. Chaz was approximately 4yrs. old and they were here for a visit from Hawaii. Dr. Bruner had brought his family by to meet our then team with Dr. Gile. I have watched Chaz go from a little boy to an amazing young man. He lit up the room with his infectious SMILE every time I saw him. He had such a sweet nature and kind soul about him. I feel so blessed to have shared many memories daily of our children, together with Dr. Bruner. Chaz you will be greatly missed and for all of us who know, there will be a day where we see you again sweet boy. Until then may God guide your family through in strength and love until you meet again.

~The Hills~
Laura Nelson
May 01, 2017 09:44 PM
The O'Neill Family
May 01, 2017 03:51 PM
Dear Dr. Bruner and Family,
We are all deeply saddened by the sudden, unexpected passing of your son, Chaz. We are so sorry and can only hope your faith, family, friends, and community provide you some comfort during this extremely difficult time and beyond. It is very apparent that Chaz was sweet and well-liked by all who met and interacted with him and that he will be greatly missed -- especially by you, his family. Please know that we have been, and still are, thinking about you.
The O'Neill Family